NYLON CABLE TIES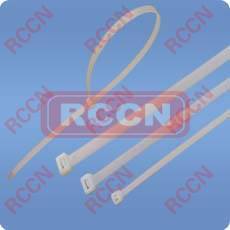 Material : Nylon PA 66 ( . 94V-2 ). Temperature : -20 oC ~ 75 oC.
These versatile fasteners can be used in countless applications wherever you need to bundle wires, cables or pipes.
The tie bundle diameters up to 235 mm ( can be joined together with 2, 3 or even more ties for larger diameters )
and have minimum loop tensile strengths from 18 Lbs. to 250 Lbs.
Other colours available upon request.
Black-for greater resistance to ultraviolet light in outdoor applications.

PART NO
NATURAL
PART NO
NATURAL
PART NO
BLACK
PART NO
BLACK
Length
mm(inch)
width
mm(inch)
Max
Bundle Dia
mm(inch)
Min.Loop
Tensile Strength
kg(lbs)
1000 pcs/bag
100 pcs/bag
1000 pcs/bag
100 pcs/bag
G80M
G80MC
G80MB
G80MCB
80(3.15)
2.4(.09)
15(.59)
8.0(17-5/8)
G90M
G90MC
G90MB
G90MCB
90(3.54)
2.4(.09)
16(.63)
8.0(17-5/8)
G100M
G100MC
G100MB
G100MCB
100(4)
2.5(.10)
22(.87)
8.1(18)
G120M
G120MC
G120MB
G120MCB
120(4.72)
2.5(.10)
30(1.18)
8.1(18)
G140M
G140MC
G140MB
G140MCB
140(5.51)
2.5(.10)
33(1.30)
8.1(18)
G150M
G150MC
G150MB
G150MCB
150(5.9)
2.5(.10)
35(1.38)
8.1(18)
G160M
G160MC
G160MB
G160MCB
160(6.3)
2.5(.10)
40(1.57)
8.1(18)
G200M
G200MC
G200MB
G200MCB
200(7.87)
2.5(.10)
53(2.09)
8.1(18)
G250M
G250MC
G250MB
G250MCB
250(9.84)
2.8(.11)
65(2.56)
14(31)
G300M
G300MC
G300MB
G300MCB
300(11.81)
2.8(.11)
76(2.99)
14(31)
G120I
G120IC
G120IB
G120ICB
121(4.76)
3.6(.14)
30(1.18)
18.2(40)
G140I
G140IC
G140IB
G140ICB
140(5.51)
3.6(.14)
33(1.30)
18.2(40)
G150I
G150IC
G150IB
G150ICB
150(5.91)
3.6(.14)
35(1.38)
18.2(40)
G180I
G180IC
G180IB
G180ICB
180(7.09)
3.6(.14)
44(1.73)
18.2(40)
G200I
G200IC
G200IB
G200ICB
200(7.87)
3.6(.14)
53(2.09)
18.2(40)
G250I
G250IC
G250IB
G250ICB
250(9.84)
3.6(.14)
65(2.56)
18.2(40)
G300I
G300IC
G300IB
G300ICB
300(11.81)
3.6(.14)
76(2.99
18.2(40)
G370I
G370IC
G370IB
G370ICB
370(14.57)
3.6(.14)
102(4.02)
18.2(40)
G120ST
G120STC
G120STB
G120STCB
120(4.72)
4.8(.19)
24(.94)
22.2(50)
G150ST
G150STC
G150STB
G150STCB
150(5.91)
4.8(.19)
35(1.38)
22.2(50)
G160ST
G160STC
G160STB
G160STCB
160(6.30)
4.8(.19)
38(1.50)
22.2(50)
G190ST
G190STC
G190STB
G190STCB
188(7.40)
4.8(.19)
46(1.81)
22.2(50)
G200ST
G200STC
G200STB
G200STCB
200(7.87)
4.8(.19)
50(1.97)
22.2(50)
G216ST
G216STC
G216STB
G216STCB
215(8.46)
4.8(.19)
53(2.09)
22.2(50)
G250ST
G250STC
G250STB
G250STCB
250(9.84)
4.8(.19)
60(2.36)
22.2(50)
G266ST
G266STC
G26STB
G266STCB
265(10.43)
4.8(.19)
65(2.56)
22.2(50)
G280ST
G280STC
G280STB
G280STCB
280(11.02)
4.8(.19)
70(2.76)
22.2(50)
G300ST
G300STC
G300STB
G300STCB
300(11.81)
4.8(.19)
76(2.99)
22.2(50)
G370STC
G370STCB
370(14.57)
4.8(.19)
102(4.02)
22.2(50)
G390STC
G390STCB
390(15.35)
4.8(.19)
105(4.13)
22.2(50)
G430STC
G430STCB
430(16.93)
4.8(.19)
110(4.33)
22.2(50)
G450STC
G450STCB
450(17.72)
4.8(.19)
116(4.57)
22.2(50)
G530STC
G530STCB
530(20.87)
4.8(.19)
140(5.51)
22.2(50)
G550STC
G550STCB
550(21.65)
4.8(.19)
145(5.71)
22.2(50)
G635STC
G635STCB
635(25)
4.8(.19)
190(7.48)
22.2(50)
G685STC
G685STCB
685(26.97)
4.8(.19)
205(8.07)
22.2(50)
G730STC
G730STCB
735(28.94)
4.8(.19)
224(8.82)
22.2(50)
G830TC
G830STCB
830(32.68)
4.8(.19)
254(10)
22.2(50)
G150HD
G150HDB
150(5.91)
7.6(.30)
33(1.30)
54.4(120)
G200HD
G200HDB
200(7.87)
7.6(.30)
50(1.97)
54.4(120)
G240HD
G240HDB
240(9.45)
7.6(.30)
63(2.48)
54.4(120)
G250HD
G250HDB
250(9.84)
7.6(.30)
65(2.56)
54.4(120)
G300HD
G300HDB
292(11.50)
7.6(.30)
76(2.99)
54.4(120)
G370HD
G370HDB
368(14.49)
7.6(.30)
102(4.02)
54.4(120)
G430HD
G430HDB
430(16.93)
9.0(.35)
125(4.92)
79.4(175)
G530HD
G530HDB
528(20.78)
9.0(.35)
140(5.51)
79.4(175)
G630HD
G630HDB
609(23.97)
9.0(.35)
178(7.00)
79.4(175)
G710HD
G710HDB
710(27.95)
9.0(.35)
190(7.48)
79.4(175)
G780HD
G780HDB
775(30.51)
9.0(.35)
228(8.98)
79.4(175)
G830HD
G830HDB
812(31.97)
9.0(.35)
239(9.41)
79.4(175)
G920HD
G920HDB
912(35.91)
9.0(.35)
263(10.35)
79.4(175)
G1020HD
G1020HDB
1020(40.16)
9.0(.35)
295(11.61)
79.4(175)
G1070HD
G1070HDB
1070(42)
9.0(.35)
320(12.60)
79.4(175)
G1220HD
G1220HDB
1220(48)
9.0(.35)
365(14.37)
79.4(175)
G1530HD
G1530HDB
1530(60.23)
9.0(.35)
460(18.15)
79.4(175)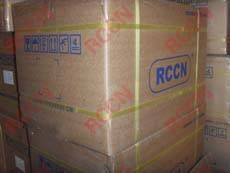 PACK